WELCOME TO RHODES AUTO S/S/S!
Rhodes Auto Sales / Service / Salvage is located in Streator IL. We are open Monday-Friday, 8-5. Check out our inventory online, or give us a call today!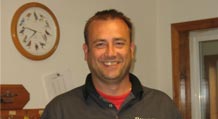 MEET OUR TEAM
We have an experienced team that is ready to serve you with years of expertise and quality service.

Our mission is to become the leader of first choice in the Automotive Recycling Industry. Our mission is guided by customer respect, process innovation, and timely technological improvements geared toward every facet of our valued business services.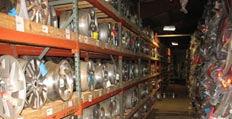 LATE MODEL AUTO PARTS
At Rhodes, we have a huge selection of inventory on hand for your convenience. We are also a member of a nationwide network of auto recyclers to get you what you need.

We offer delivery services as well.
Industry Associations

Learn More about Rhodes Auto S/S/S
New Inventory
Check out our newest inventory! We get new vehicles daily, so please check back often
MORE INFORMATION

Initially established in 1973 as an automotive repair and body business, Rhodes Auto S/S/S, Inc. became a full salvage operation in 1987. The business is based in the heartland of central Illinois, with longstanding customer and business relationships across the nation. With an active inventory of automobiles, and 4,000+ automobiles in stock, the Rhodes team has the capacity and diversity to meet your needs.
Rhodes Auto S/S/S, Inc. is operated by firm quality standards set forth by its founder, Jim Rhodes. Professional industry memberships include the National ARA (Automotive Recyclers Association) and the Illinois ATRI, the latter of which Jim Rhodes is a past president.
With a uniquely selected, trained, and dedicated management staff and workforce, Jim Rhodes works as an integral leader with his team every day. His philosophy is well-founded: Continuous learning and personal improvement are fundamental daily activities of every employee. Indeed, each employee of Rhodes Auto S/S/S is empowered and encouraged to be a proactive contributor within the business. It is noteworthy that employee input is expected toward solving setbacks or problems. Moreover, there is a sense of urgency in the Rhodes team in implementing fairness, high standards, smooth operation, and keeping focus for the best interests of its customers.
Free Delivery!
Rhodes Auto S/S/S provides free delivery within a 100 mile radius business to business. If you happen to be outside of that radius we have negotiated with several carriers to make sure you get your part as fast and inexpensive as possible.

Rhodes Auto S/S/S sells some parts on our eBay store. Be sure to check us out on eBay by clicking here!
Rhodes Auto Towing and Recovery Service has been serving Streator and the surrounding counties for over 25 years. We offer 24 hour, 7 days a week, 365 days a year medium and light duty towing and recovery. From long or short hauls to an accident or breakdown Rhodes Auto Towing and Recovery Service has the equipment, experience and the personnel to get you on your way.
Rhodes Auto Sales/Service/Salvage