WELCOME TO RHODES AUTO S/S/S!
Please check back often as this site is updated daily with new inventory and information.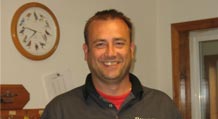 MEET OUR TEAM
We have an experienced team that is ready to serve you with years of expertise and quality service.

Our mission is to become the leader of first choice in the Automotive Recycling Industry. Our mission is guided by customer respect, process innovation, and timely technological improvements geared toward every facet of our valued business services.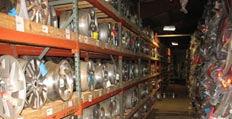 LATE MODEL AUTO PARTS
At Rhodes, we have a huge selection of invenotry on hand for your convenience. We are also a member of Team PRP, which means we work with over 50 other automobile recyclers to get you the parts you need.

We offer delivery services as well.
Industry Associations

Learn More about Rhodes Auto S/S/S
New Inventory
Check out our newest inventory! We get new vehicles daily, so please check back often

Initially established in 1973 as an automotive repair and body business, Rhodes Auto S/S/S, Inc. became a full salvage operation in 1987. The business is based in the heartland of central Illinois, with longstanding customer and business relationships across the nation. With an active inventory of 3,500+ automobiles, and 4,000+ automobiles in stock, the Rhodes team has the capacity and diversity to meet your needs.


Rhodes Auto S/S/S, Inc. is operated by firm quality standards set forth by its founder, Jim Rhodes. Professional industry memberships include the National ARA (Automotive Recyclers Association) and the Illinois ATRI, the latter of which Jim Rhodes is a past president.
Nation Wide Standards
Each PRP alliance member uses an identical quality assurance program based on ISO 9000 standards. The result is a nationwide label that delivers consistently high quality parts and maximizes consumer, collision center, and estimator confidence.
Reduced Cycle Time
PRP members ship and deliver parts faster than our competitors. All PRP alliances share inventories regionally and nationally, with a nationwide trucking system that is both fast and dependable. Immediate parts availability with a 24 hour in-stock shipping policy means collision centers get what they need fast!
No Supplements and No Surprises
We pay any supplements on our parts and communicate with the estimator and repairer so there wont be any surprises.
Industry's Strongest Guarantee
Every sheet metal part comes with a lifetime guarantee against corrosion perforation. Every single part purchased comes with a minimum of a 90 day part warranty, with 1-year, 3 year, and lifetime parts and labor guarantees also offered!
Quote Guarantee
Our quotes are guaranteed a minimum of 7 days. If the part we quoted has been sold to another customer, we'll find you another part.*

* Based on availability
Estimator Convenience
Contact any PRP regional alliance. One call, fax, or e-mail will guarantee a quote back within 15 minutes or less!

No hassle Return Policy, Including standard cuts!
Free Delivery!
Rhodes Auto S/S/S provides free delivery within a 100 mile radius!

Rhodes Auto S/S/S sells some parts on our eBay store. Be sure to check us out on eBay by clicking here!
Rhodes Auto Sales/Service/Salvage